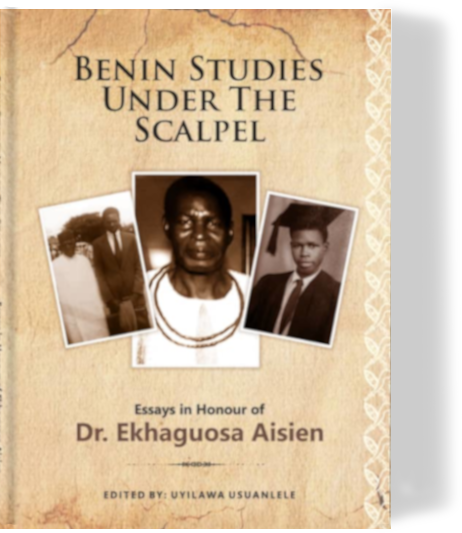 Benin Studies Under The Scalpel
Essays In Honour Of
Dr. Ekhaguosa Aisien
Edited by: Uyilawa Usuanlele
Published: 2020.
Printed by: Institute for Benin Studies, Benin City, Edo State, Nigeria.
ISBN: 978-978-983-788-5.
Benin Studies under the Scalpel brings together some of the leading local and international scholars in Benin and Edo studies to celebrate Dr. Ekhaguosa Aisien's 90th birthday. Dr. Aisien has made immense and path-breaking contributions to the documentation and study of Benin history and culture in the last four decades and rightly deserves appreciation and commendation. There is no better time to appreciate and commend him for his contributions than with this collection at this landmark birthday. The collection consists of seventeen essays, some of which evaluate Aisien's contributions to the growing field of Benin Studies. The other essays deal with various subjects ranging from topics in various disciplines, some of which touch on and relate to Aisien's works. They include topics like gender and historiography, issues and problems in the writing of Edo language, water and health issues in Colonial Benin and Esan land, Benin Kingdom's political, cultural and economic influence on and relations with neighbours, crowns, coronets of Benin royalty and nobility, Benin armaments and weaponry, the Ugie Oro festival, and the Kareta dance of Benin. This collection extends the frontiers of Benin studies with engaging essays on some aspects of Benin and Edo Studies that have never been previously published.
Written by Uyilawa Usuanlele.
Uyilawa teaches African History and Peace & Conflict Studies at,
State University of New York,
Oswego, NY, USA.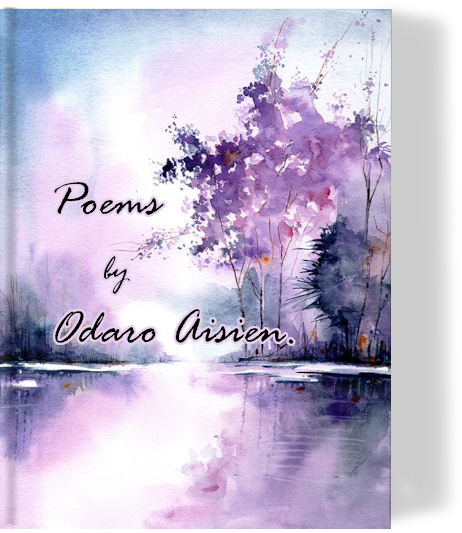 THE RETROGRADE LAP
For as long as the rider persists
In the infamy of his career,
Shall the hectored horse exist
With the status of a pariah
How much latitude has been abused,
How elastic is our inurement?
Multitudes, averse but seduced
By the aegis of the moment
Circling the retrograde lap,
As we gallop towards our nadir,
In a long, insensate nap,
Our limbs refuse our ladder